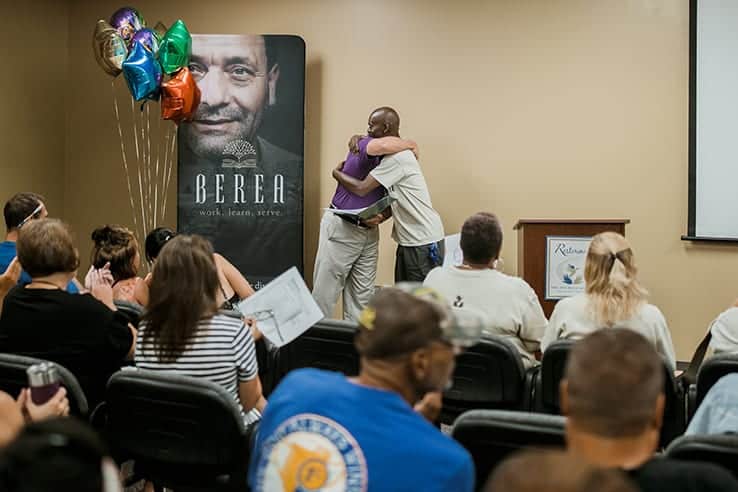 Our Story
With all the catering options in our area, why should you choose Abundant Life Catering? We're glad you asked!
Abundant Life Catering is the training ground for KARM's job-training program. Working under the supervision of a professional chef and staff, students learn culinary skills that allow them to successfully re-enter the workforce and break the cycle of homelessness in their lives.
Abundant Life Catering offers delicious, seasonal menus with options for every taste and dietary need. We are a talented staff committed to providing you optimal culinary choices and excellent customer service with competitive menu pricing.
What People are Saying

"We have used KARM's catering service for organization events, and we are very pleased with their service. They are responsive and flexible in the preparations, the catering staff are prompt and easy to work with, and the food is delicious, beautifully presented and very reasonably priced. We look forward to working with them in the future."
"Abundant Life Catering has provided excellent services to our company and catered events. The Abundant Life Catering team was very responsive with their communication and made planning a breeze! The food was delicious, plentiful, and beautifully displayed. We will definitely look for opportunities to use them again!"
"I have used Abundant Life Catering twice now. Both times I have been thrilled with the food, presentation, professionalism, and most of all how helpful and kind the staff was. I will use them in the future and highly recommend them!"
"I am blown away at how good the food was, how beautifully presented everything was, how great the service was, and how easy it was to work with Howard and Liz. My guests raved about the food. I will call Abundant Life first when I need a caterer."
"Abundant Life catered our sit-down dinner Christmas Party for 200 guests and it was wonderful. We were offered lots of menu choices, the food was fresh and fabulous! The staff working the event were professional and friendly. They offered to do anything they could to help our event flow smoothly – and it did. Highly recommend this catering crew! I will definitely be using them again."