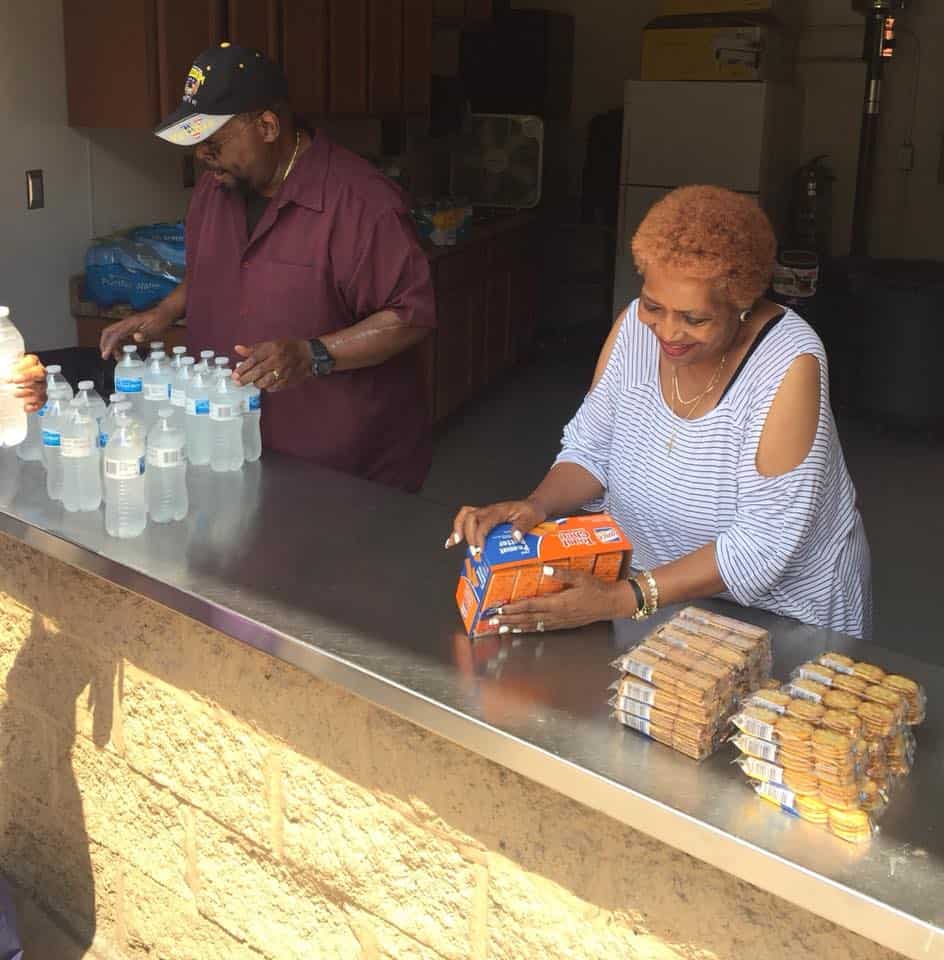 KARM is fueled by volunteers.
Volunteering at KARM means more than just giving your time. It means feeding the hungry, clothing the poor, cherishing the forgotten, and sharing the love of Christ. Come use your God-given gifts to serve the most vulnerable in our community. You will build great relationships with our guests, work as a team with other volunteers, and make a difference in the Knoxville community.
Click here to fill out our Volunteer Interest Form. You'll hear from a member of our team, then you can begin your volunteer journey!
Are you wanting to volunteer as a group? Click here for our Groups Form.
If you want to learn more about volunteering at KARM, click here to register for one of our upcoming tours.
Volunteer with us at our upcoming events:
Celia Lively
Director of Volunteer Relations
865-633-7674, clively@karm.org
Jo-Ann Hansen
Volunteer Coordinator 
865-387-7477, jhansen@karm.org
Brady Denny
Volunteer Coordinator
865-705-7335, bdenney@karm.org
Frequently Asked Questions
There are many ways to partner with KARM to serve our guests. Short-term opportunities include serving a meal, participating in a special event, serving in the concession stand and more. You can serve as an individual or bring your group!
For those wanting a deeper commitment, many ongoing ministry opportunities exist such as mentors, front desk, facilitators, teachers, and administrative support.
Whether you serve at an event once a year or serve our guests weekly or monthly, God can use you to make an eternal difference in their lives! Every interaction with guests is critical. Every smile, prayer, phone call, transport is an opportunity to plant a seed and rekindle hope.
Click here to fill out our application. You'll hear from a member of our team, then you can begin your volunteer journey!  
When we enter someone else's home or business, it's important to dress in a way that respects the guidelines of that environment. KARM is home to many men and women, so when you visit KARM, you're entering their home. To ensure the safest environment for everyone, it's important to dress in a manner that shows respect for both our guests and volunteers. T-shirts and jeans are often the best choice. PLEASE, NO SHORT SHORTS OR TANK TOPS—a particularly important caution if you're bringing a student or youth group. We ask you to wear closed-toed shoes and comfortable clothes you don't mind getting dirty.
Thirteen (13) is the minimum age for short-term opportunities like serving a meal or participating in a group project. Volunteers under age 18 must serve with a chaperone and must have a signed parental permission and waiver form. Most volunteer opportunities are open to qualified men and women 18 years or older.
We have the perfect volunteer opportunity for younger children – Every Bed Every Day. For more information about EBED, email Jo-Ann Hansen at jhansen@karm.org
Though connected, Knox Areas Rescue Ministries is different from KARM Stores. Knox Area Rescue Ministries is a Christ-centered rescue mission that provides rescue, recovery and restoration to many homeless women and men in Knoxville. KARM Stores is a Christian ministry that generates revenue for KARM through the sale of donated items.
To volunteer at KARM Stores, click here.
KARM Stores offers their own volunteer ministry opportunities. To explore volunteering at KARM Stores, click here.

We are unable to accommodate Court Ordered Community Service volunteers at Knox Area Rescue Ministries. However, KARM Stores may be able to accommodate this need. Please visit our KARM Stores Volunteer Page for more information on Court Ordered Community Service.