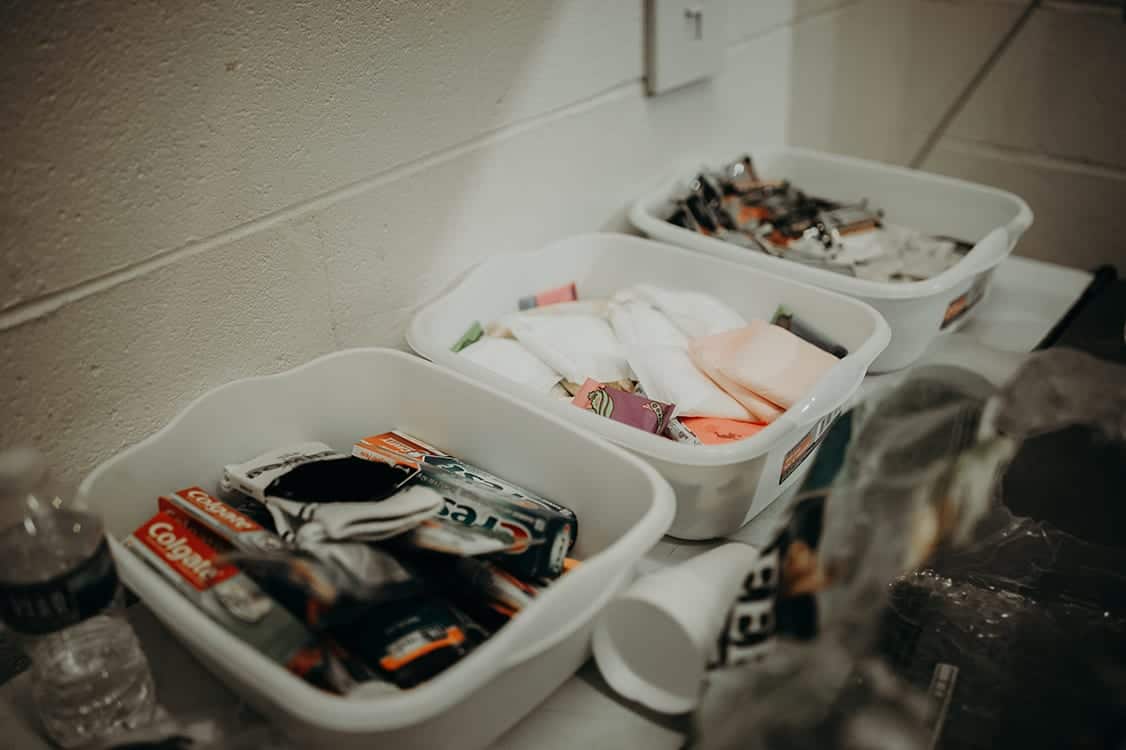 Our Needs
You can make a powerful, practical difference in the life of a person struggling with homelessness! Many guests arrive at our door without basic necessities most of us take for granted—a toothbrush, underwear, socks, etc.
Whether you order items from Amazon (see our Wish List) or other online retailers, just have them shipped to Mindy Rector, KARM, 418 North Broadway, Knoxville, TN 37917.
If you want to deliver items to KARM, because of construction, please deliver them to our back entrance at 511 North Gay Street, Monday through Friday, between 8:30am to 5pm. Just ring the bell, and someone will meet you. Contact us at 865.673.6540 or by email at info@karm.org to schedule a drop off.