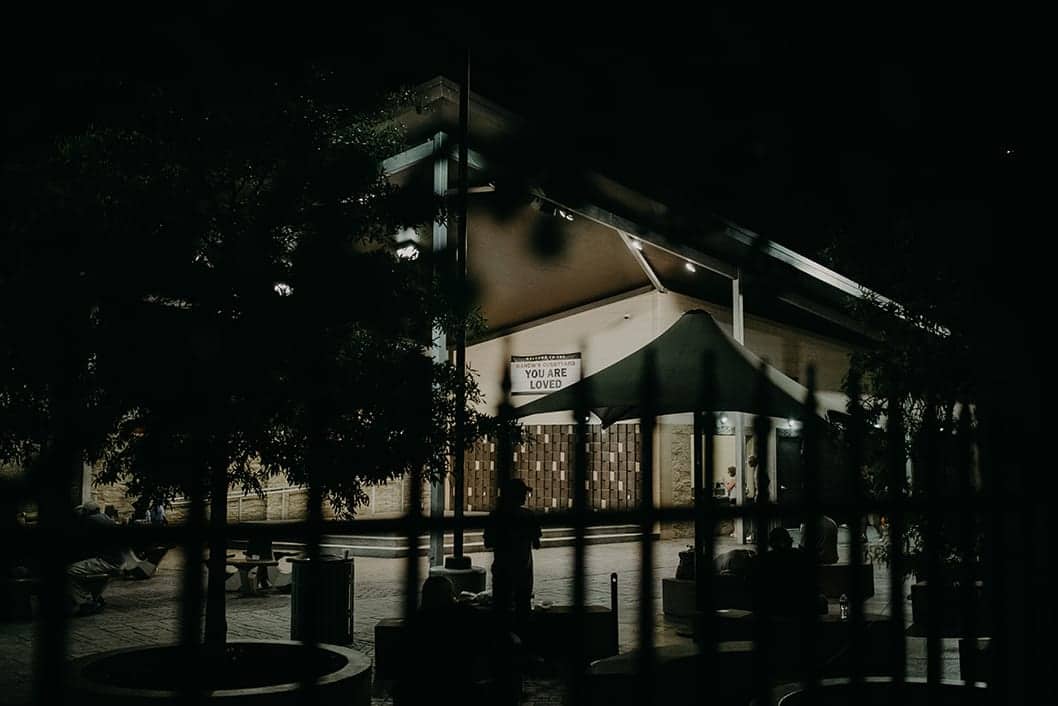 Each week, KARM's Outreach efforts reach almost 200 people who choose to live on the streets.
Our Outreach team visits homeless camps around the area, checking on campers' health and safety, providing necessities aimed at keeping them alive, praying for them and reminding them they are loved by God…and by us.
NaNew's Courtyard, named after someone with special ties to KARM, was opened to provide a safe outdoor space for KARM guests when they aren't inside the KARM building. The courtyard provides water, restrooms, phone chargers, bag storage and shaded seating areas. NaNew's Courtyard has become a safe outdoor extension of KARM for those living on the street.
A few nights each week, KARM offers CityNights—a time of worship, communion and community where NaNew's Courtyard is open to everyone—offering a hot cup of coffee and food served up with unconditional grace and love.